GASKETED PLATE HEAT EXCHANGERS
Plate & frame construction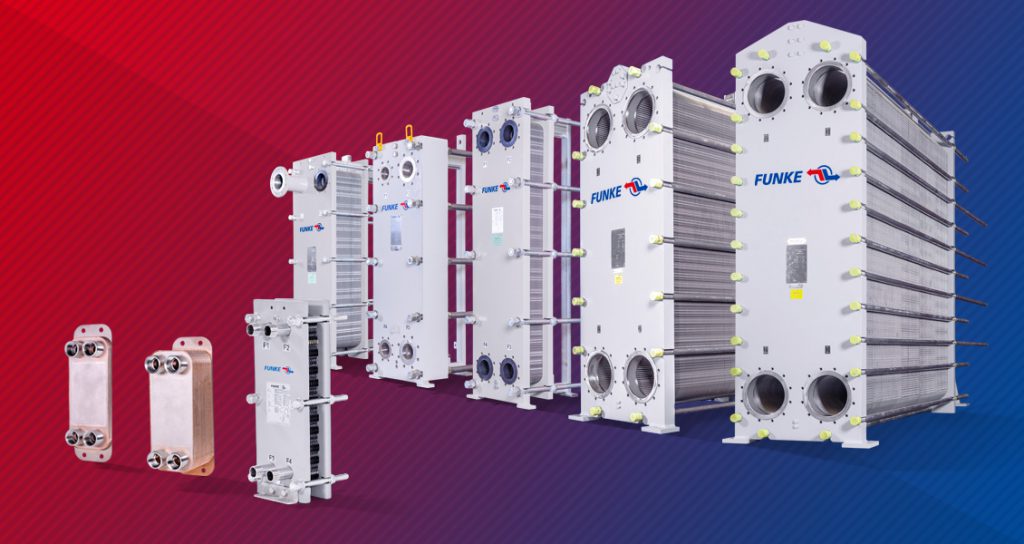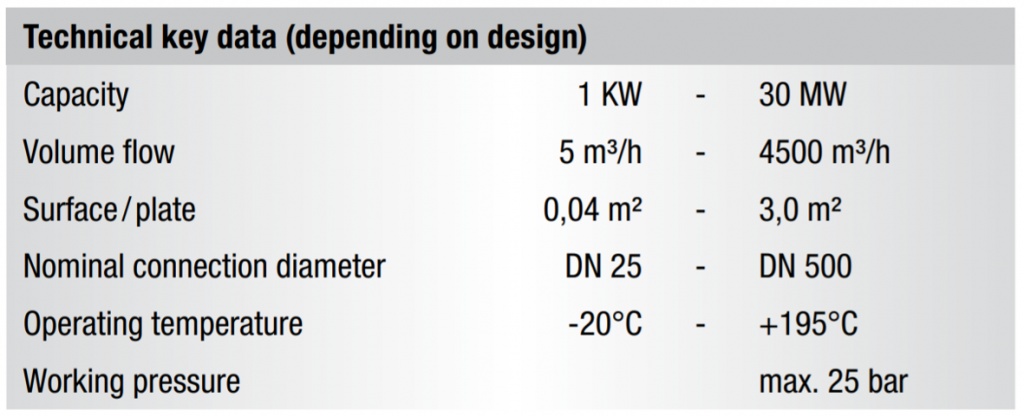 Gasketed plate heat exchangers consist of a set of adjoining embossed plates with apertures.
The plates are assembled at a 180° angle to each other, resulting in a flow gap. The gasket, which is mechanically secured or glued onto every plate, ensures that the flow gaps are securely sealed to the outside and from the second medium involved in the heat exchange.
The plate assembly is mounted in a frame and compressed with tightening bolts between the fixed plate and the movable plate.
The gaskets of a plate heat exchanger experience a normal fatigue process over the course of their service life. Depending on the conditions of use, the plate assembly can be re-tightened several times until the lower limit is reached.
The connections of the media involved in the heat exchange are on the fixed plate, but can also be on the movable plate for multiple-pass flows. (see "Flow diagram").
Our product range includes single and multiple-pass plate heat exchangers with heat exchange surfaces of up to 2,000 m².
COMBINATION OF PLATES AND GASKETS
FUNKE heat transfer plates are known for their thermodynamically and hydraulically optimized embossing, resulting in compact and cost-effective solutions.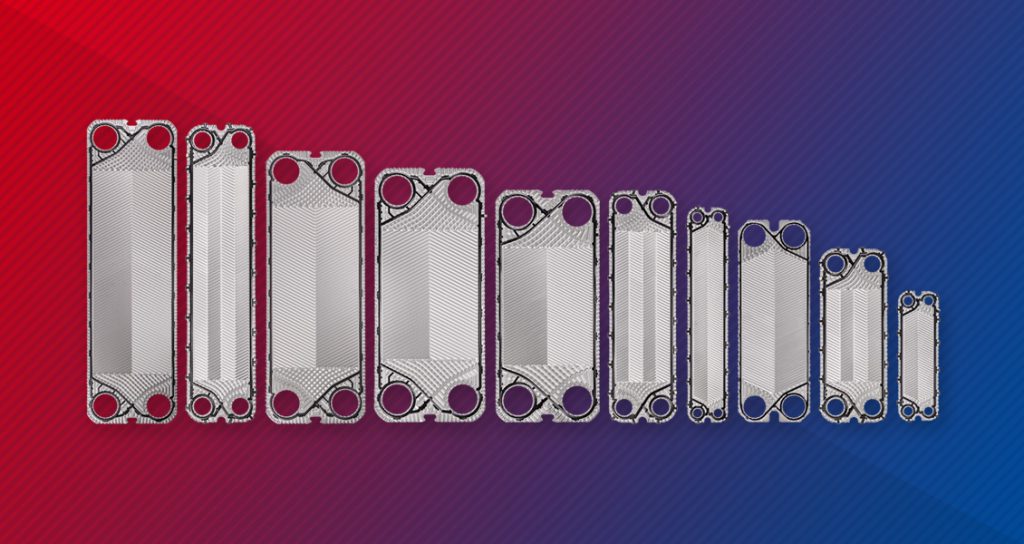 Standard plate materials
1.4301 (AISI 304)
1.4404 / 1.4401 (AISI 316L/AISI 316)
Special plate materials
Depending on the application different plate materials are being used:
1.4539 (N08904 / 904L)
1.4547 (254 SMO / S31254)
2.4066/2.4068 (Nickel 200 / Nickel 201)
2.4602 (Alloy C-22)
2.4819 (Alloy C-276)
2.4605 (Alloy 59)
3.7025 (titanium Gr. 1) / 3.7225 (TiPd, titanium Gr. 11)
Tantal
Gasket material
NBR in various qualities
EPDM in various qualities
Chloroprene
Butyl
FPM (Viton) in various qualities
etc.
Gasket attachment
Mechanically secured gaskets (standard)
Glued gaskets
Energy recovery
Cooling/heating products
Creating/condensing steam
Product temperature control
BRAZED PLATE HEAT EXCHANGERS
The TPL, GPL and GPLK series achieve a high heat transfer performance with low-pressure losses. The thermodynamically optimized corrugation of the embossed stainless steel plates, as well as the special, FUNKE insert turbulence plates (TPL), produce a high turbulent flow even at low volume flow rates. This allows for an extremely efficient use of the available heat exchange area, leading to a highly efficient heat transfer. The turbulent flows also result in a powerful self-cleaning effect, which greatly reduces long downtimes and maintenance costs. FUNKE brazed plate heat exchangers can be operated with high pressures and temperatures and stand out for their compact design.
SHELL-AND-TUBE HEAT EXCHANGERS
Quality and safety – be it standard products or customized solutions.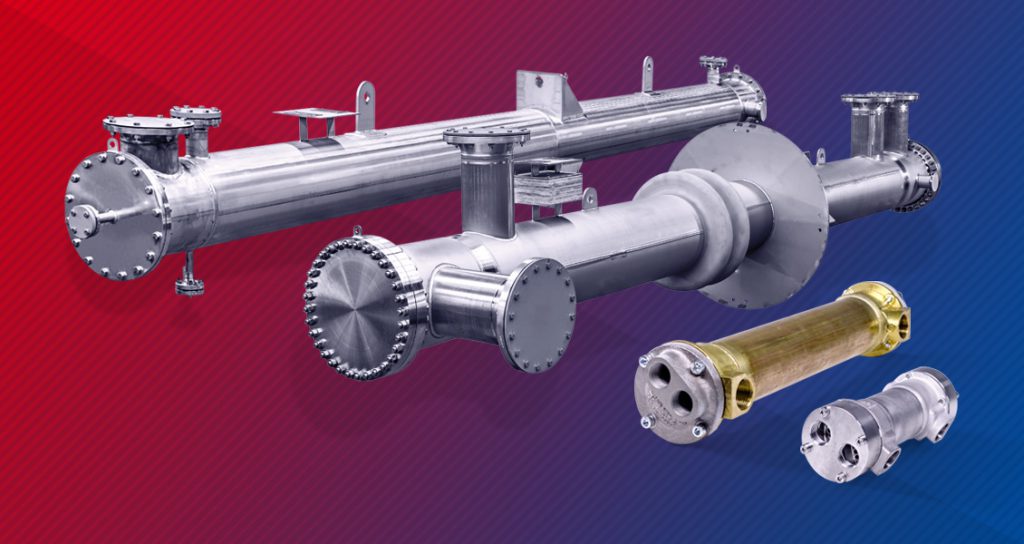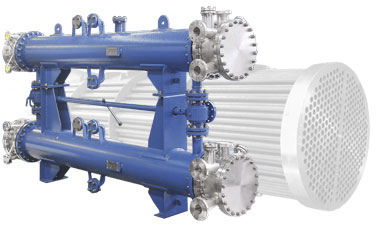 STANDARD MODEL SERIES AND CUSTOMER-ORIENTED SOLUTIONS
In the area of shell-and-tube heat exchangers, Funke offers a sophisticated range of special models for any requirement in mechanical and plant engineering. Maximum quality and customer-oriented solutions characterise the FUNKE brand.
Line of standard products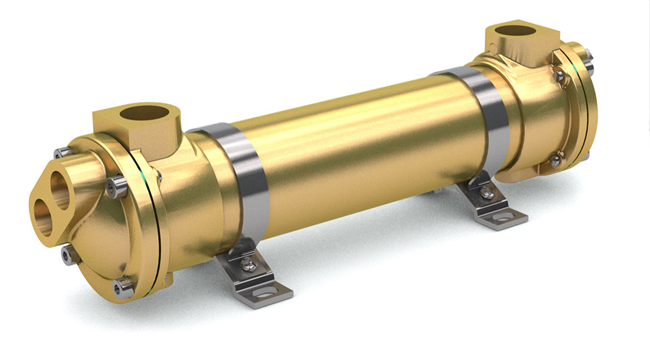 Our universal shell and heat exchanger in a modular system construction is used mainly to cool liquids such as lubricating oil and hydraulic oil or water, as well as for heating by means of saturated steam. Water, water/glycol mixtures or seawater can be used as coolants.
More than 200 graduated building sizes in different materials form the basis for an optimal and detailed type selection.
Standardization means we can ensure short delivery times.
Our customer-oriented, individual solutions in the area of shell-and-tube heat exchangers find their main application in project business.
The focus throughout is always on the customer's requirements for our products.
We look at the operating data, construction regulations and specifications in the course of project engineering and use this information to provide the optimal, thermodynamic apparatus.
We attach great importance to a technically and economically optimized solution, one that fully meets the requirements of the customer as well as our requirements for maximum plant safety and efficiency.
After all, at up to 600 bar operating pressure, every single welding seam counts.
In addition, strict quality controls from incoming goods to shipping ensure that the manufactured product meets your requirements with regard to function, quality and documentation.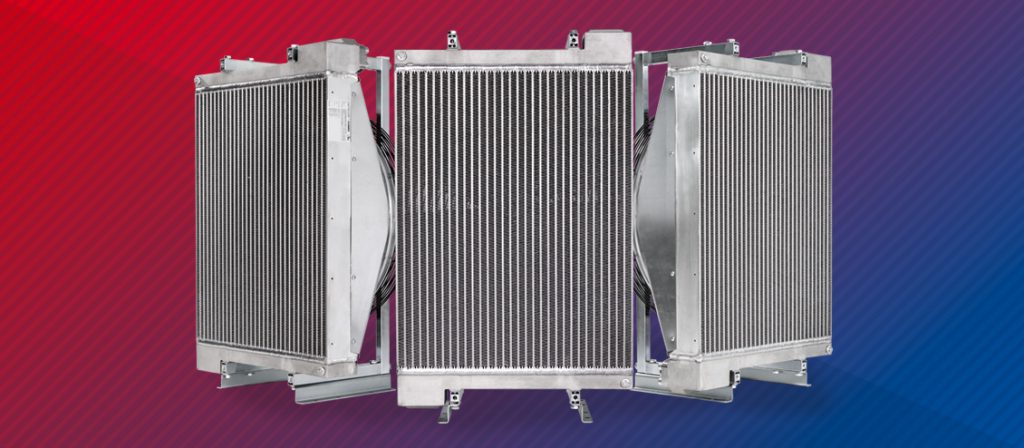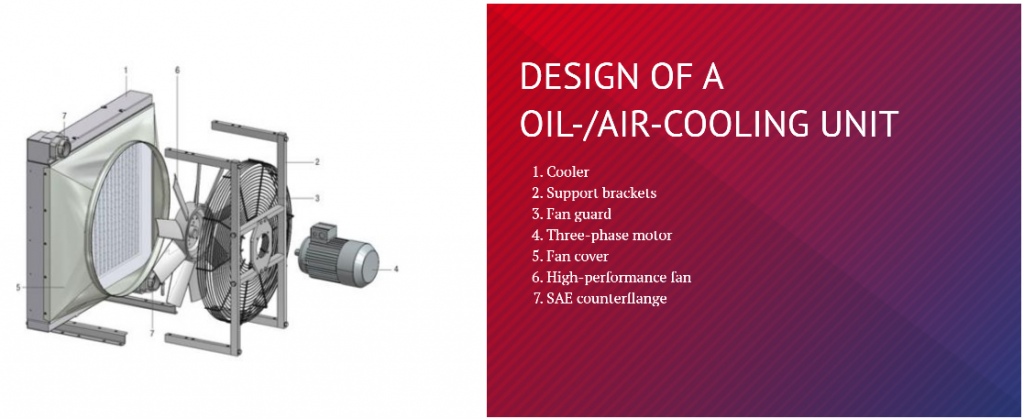 Funke has a comprehensive standard range in the oil/air cooler sector, which covers numerous mobile and stationary applications.
This includes, in the first instance, the Okan 2.79 cooler series, which can be adapted to suit a wide range of customer requirements due to its modular design. For example, special designs are available for marine and offshore applications, or for installation in areas where there is a high risk of explosion.
The Okan E series is also available. The Okan E series oil/air coolers have been specially developed for standard applications in the industrial hydraulics sector which do not impose any special requirements on the design of the oil/air cooler.
In addition to extensive documentation, 3D models of all oil/air coolers are included as step files.